Sean has recently bought a high-end ball machine that is CURRENTLY NOT  AVAILABLE for rent at the Craig Henry Tennis Club for the 2022 season. For more information on the tennis ball machine model please go to https://sptennis.ca/products/scoop-series-smart
For user manual information on the "Smart Silent Partner Machine please click here: Owner's Manual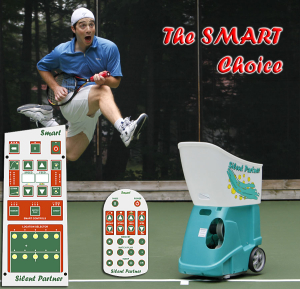 SEE THE BALL BALL MACHINE LIVE IN ACTION WITH ACTUAL CLIENTS! (Videos Coming Soon!)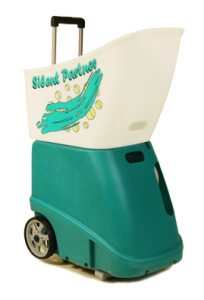 Location (click for map):
Craig Henry Tennis Club
| Hour(s) | Type | Price |
| --- | --- | --- |
| .5 | Private Ball Machine Rental (1) | $20 |
| 1 | Private Ball Machine Rental (1) | $35 |
| 5 (Package) | Private Ball Machine Rental (1) | $150 |
NOTE: Not available until further notice due to Covid19.
Q's? Please see below!
It's the most cost effective way of using the machine. You will also get priority booking for the ball machine use. Individual hourly rentals are $25.
All depending the availability of the coach.
You can rent out the ball with one or more additional players on court for an extra $10 per player.
Ideally, you should book 2-3 lessons a week.  In addition, it is recommended to rent the ball machine an additional 1-2x a week to solidify what you have learned during the lessons.
Sean can give you more hands-on-feedback. While the ball machine feeds balls to the client, Sean can concentrate and have a more detailed look at the client's performance. As well, since the ball machine is doing the feeding, Sean can actively participate in the drill or show you a demonstration of what he is looking for technically.
" Sean will assist you in the use of the machine. Sean will stay with you for the first 20 minutes of the first lesson and demonstrate the machine. The beauty of this machine is that it is very sophisticated, yet very simple to use.
Haven't answered your question?
Please look at the following document for answers.