Specialized equipment can be used during private lessons  for beginners of all ages to ensure early success.
Squash lessons are offered year round. Book your squash lesson today!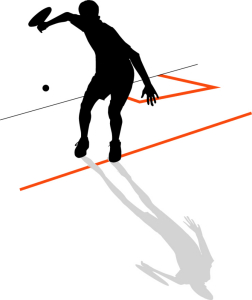 Private/Semi-Private Lessons (all ages)
Have Sean work on your game on an individual basis. Want to take a lesson with a friend? Sean offers semi-private lessons as well. Each lesson is 55 minutes long, of which 40 minutes is devoted to drills and game-improving exercises. The last 20 minutes are reserved for practicing the concepts of the lesson in a match play or rally setting. Sean is the only Squash instructor that offers 1 hour lessons in Ottawa. Sean's lessons are 15 minutes longer than any other instructor in Ottawa which helps you reach your goals that much faster.
Location (click for map):
***'Note***: Sean`s lessons are 25% longer in length than any other instructor in Ottawa for no additional cost.
| Lesson(s) | Type | Price |
| --- | --- | --- |
| 1 | Private | $65 |
| 4 | Private | $55 per lesson |
| 1 | Semi-Private | $75 |
| 4 | Semi-Private | $65 per lesson |
| 1 | Group Lesson (3-4) | $85 |
| 4 | Group Lesson (3-4) | $75 per lesson |