Eden's Foot Care Services
Eden is a registered practice nurse who's also a certified foot care nurse who's got extensive experience providing foot care for all ages, including seniors in nursing homes. Services include: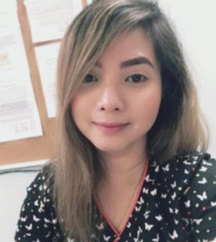 Advanced Nursing Foot Care
Diabetic foot care

Includes diabetic foot risk assessment

Ingrown toe nails
Corn and callus care
Thickened toe nails
Dry and cracked skin
Heel care
Bunions and hammertoes
Note: Due to Covid19 restritions Eden is currently not doing any footcare. Book your appointment then at http://kirstensfootcare.ca/
Fun Facts About Feet:
The average adult takes 4,000 to 6,000 steps a day.
The first shoes were invented 5,000,000 years ago during the Ice Age and were made from animal skins.
In a pair of feet, there are 250,000 sweet glands
The foot contains 26 bones, 33 joints, 107 ligaments and 19 muscles.
The foot accounts for 25% of the bones in the human body.
Feet are at their largest at the end of the day
*Information provided by http://www.foot.com/site/professional/foot-facts
Note: SeanCoaching.com is not affiliated with Eden's Foot Care Services. Sean simply wants to recommend someone who's professional, experienced, affordable, talented and gives great customer service.